Happy 2018!
Happy New Year, Friends! We wish all the best for you in 2018 and hope you find wonder and joy throughout the year. Whether you are near or far, we love having you in our lives.
Our Year in Review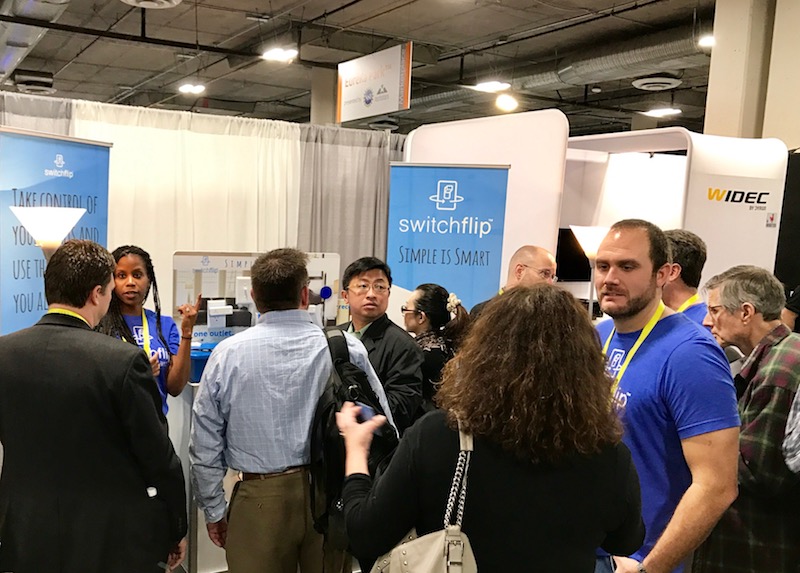 It's been an exciting year for us here in the Radcliff-Wiggins household. We started off with a bang by going to the Consumer Electronics Show in Las Vegas. We were there to help Erin and Adiya as they displayed their awesome invention SwitchFlip (available through many fine outlets including https://shop.quirky.com/products/switchflip). It was really fun! and a valuable extension to our experience with being a vendor at library conferences.
Speaking of library conferences, we did three this year. The big one was the ACRL event in Baltimore, where we were joined by our fabulous project leader April. We went to the North Carolina Library Association conference in Winston-Salem (where Carolyn discovered at the end of the day she was wearing the wrong shirt!) and the Academic Library Association of Ohio conference in Columbus.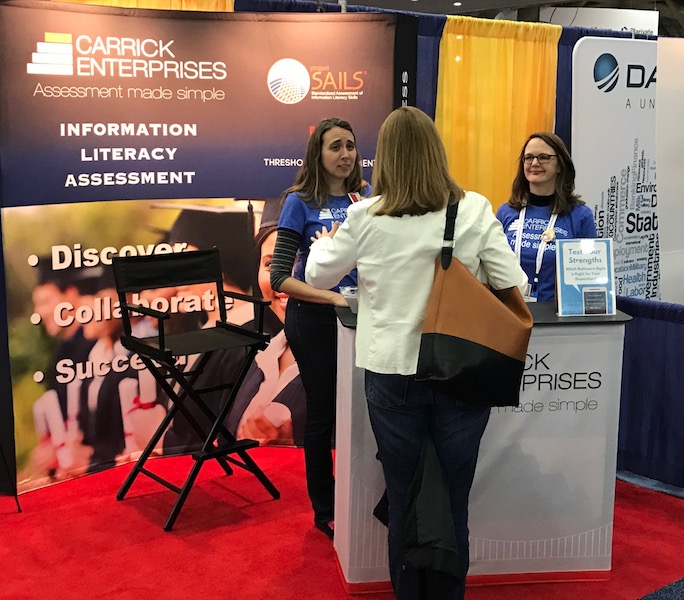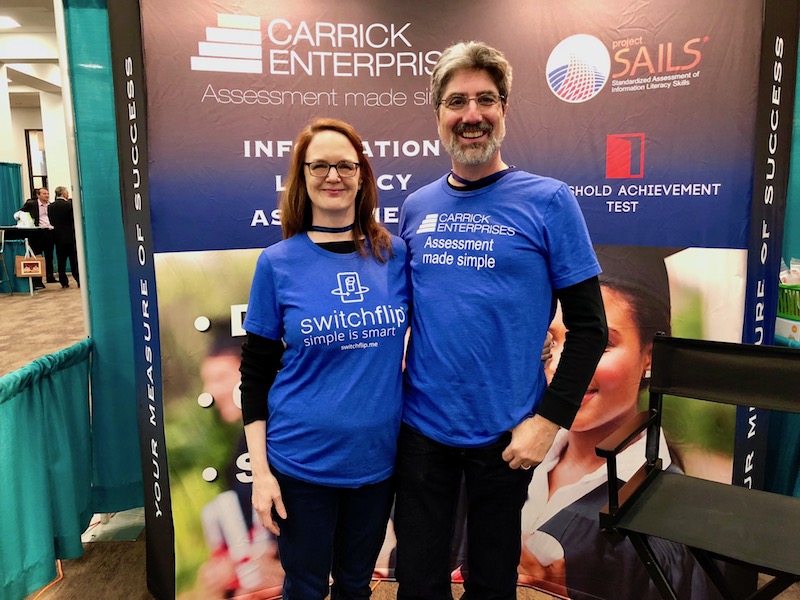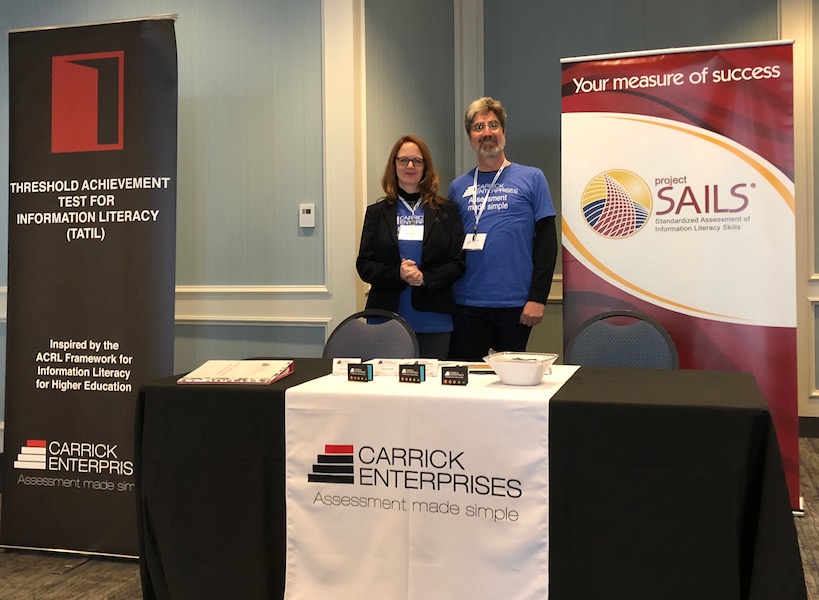 We spent many happy hours with friends in SoCal, including meals out with Ken and Joanne, Laurie & Charles, Julie, Kevin, Dave & Jackie, April & Hal, Scott & Rick. We saw the Moody Blues at the Hollywood Bowl and The Who's Tommy at Chapman University. We went to Scott & Rick's wedding -- on a yacht in Newport Beach! We count ourselves fortunate to have so many special friends.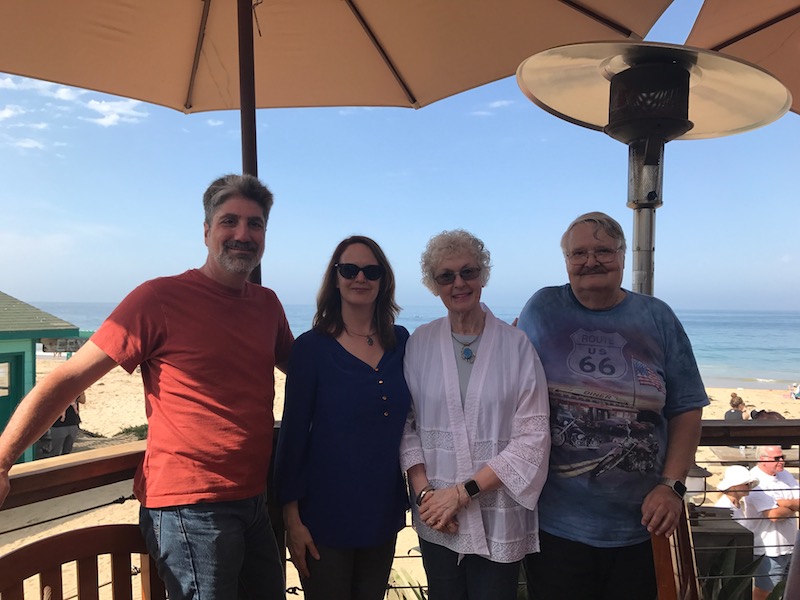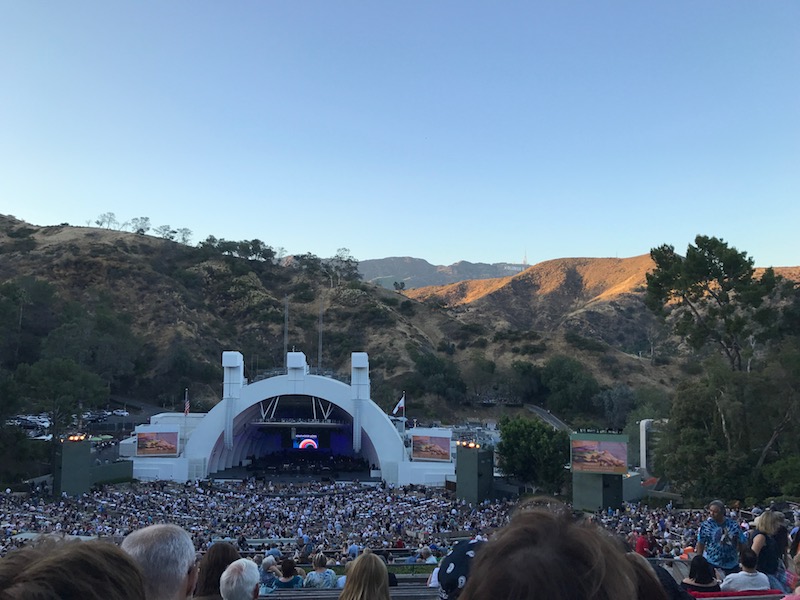 We made a BIG change midyear. While we had a wonderful time living in Southern California during the four years we were there, we decided to relocate back to the East. There were many factors in this decision but the biggest one was how far away from our family we were. Getting to Ohio to see siblings, in-laws, nieces, nephews, children, and (especially) grandkids was a challenge from SoCal and we just weren't able to visit as often as we wanted.
The other major factor in our decision is that Carolyn is now working full-time for our business, Carrick Enterprises. This did mean a change in our income (hopefully temporarily) and a need to reduce our expenditures. As everyone knows, housing in SoCal is quite expensive, so we really needed to move someplace with a lower cost of living. The challenge was to find the right place.
We had become quite spoiled living in a place without winter weather and we weren't ready to give that up, so we focused on the southeastern part of the country. Being the data-driven couple we are, we created spreadsheets with tons of information about city size, house prices, weather, and driving time to Ohio among other considerations. We visited several potential candidates but ultimately decided on Charlotte, North Carolina. It's a seven-hour drive to the kids and grandkids in Columbus and friends in Akron and hour farther to Lorain County where Carolyn's family lives.
One of the wonderful benefits of Charlotte is Rick's best friend from high school, Jeff, moved there with his wife, Elaine, about two years ago. They generously invited us to stay with them in March while we looked for a house to buy. We saw a newly listed house on Saturday and made an offer that was accepted on Sunday. We closed on our new home in May.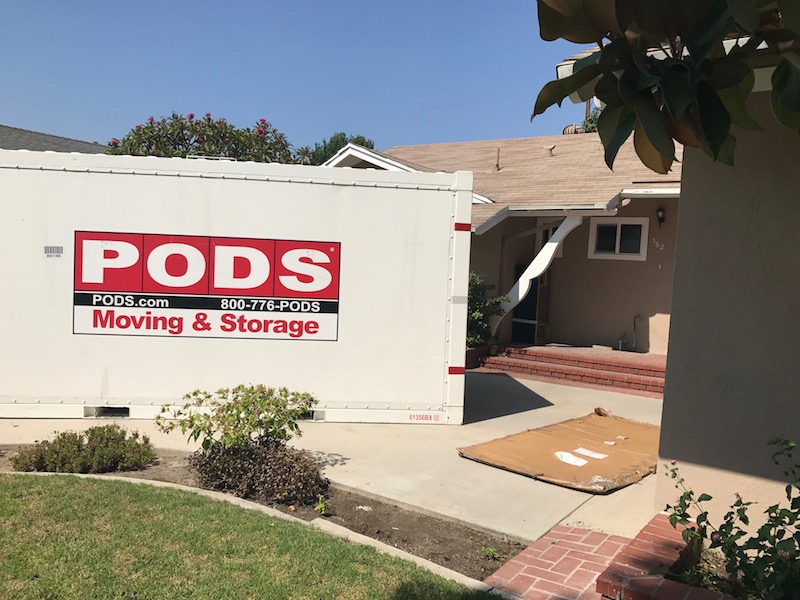 There were a lot of logistics we needed to get right in order to move out of our rental home in Orange, CA. We decided to use PODS and filled a large container with most (but not all) of our belongings. Once the PODS left, a dumpster was delivered so we could tear-down the patio enclosure the landlord had allowed us to construct for the cats. On July 16th we loaded the cats and headed back east.
So once again we were driving across the country with a car-load of kitty cats. It's 2,430 miles from Orange to Charlotte, mostly along I-40. This is almost exactly the same distance from Akron to Orange, the move we made in 2013. At least we had some experience!
The one big difference is that we were moving in July, when it was very hot. As the previous time, we built custom cat crates for the back of our Subaru Forrester so our four kitties would have room to move around. We didn't want to leave the cats in the car without the A/C running, so we made quick stops for take-out food and ate on the road. Doing this allowed us to complete the trip in three and a half days. We arrived just after noon on July 19th with the PODS unit arriving a few days later.
It turned out we could not fit all our stuff in the PODS unit, so we had to go back to get the rest. Carolyn's brother, Bill, and his daughter, Ashlyn, drove down from Ohio, then Rick and Bill flew to SoCal, picked up a U-Haul truck, and loaded up the remaining stuff. We are so thankful that Bill was willing to make the drive with Rick. They had a great time driving across the country together.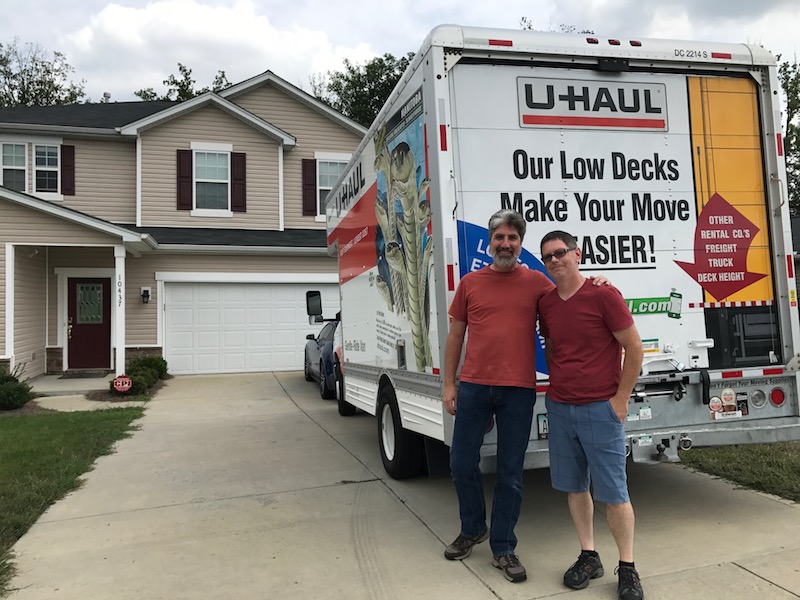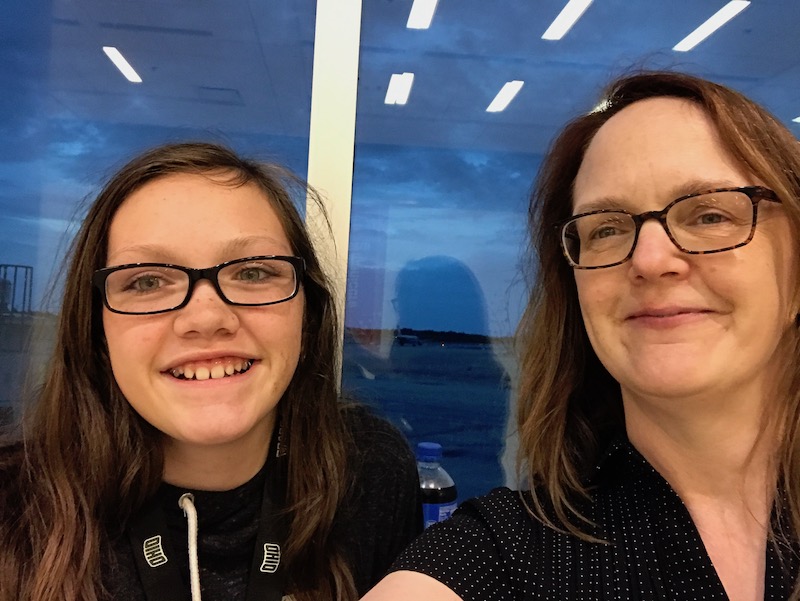 The timing of the move was fortunate (but not a coincidence) in that the total solar eclipse on August 21st would pass just south of Charlotte. Rick's son, Erin, and his wife, Adiya, and kids, Wynn and Lola, came down to see it with us. Jeff and Elaine joined us at Paris Mountain State Park in South Carolina to watch. It was incredible!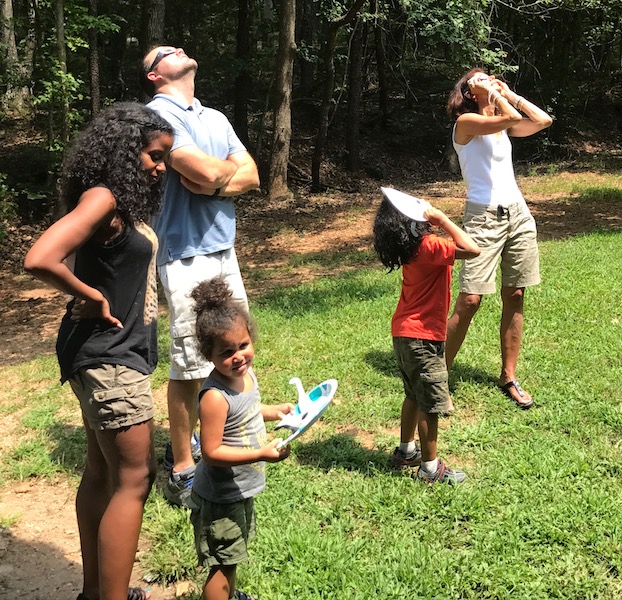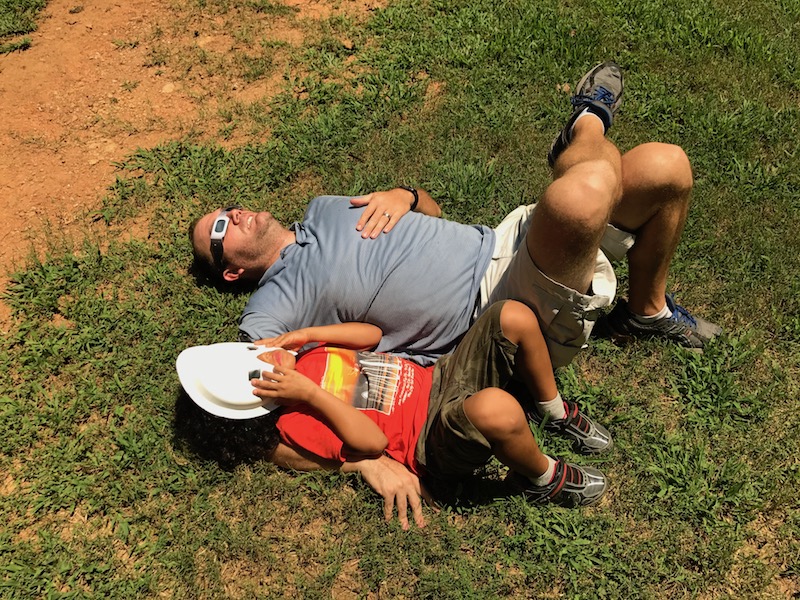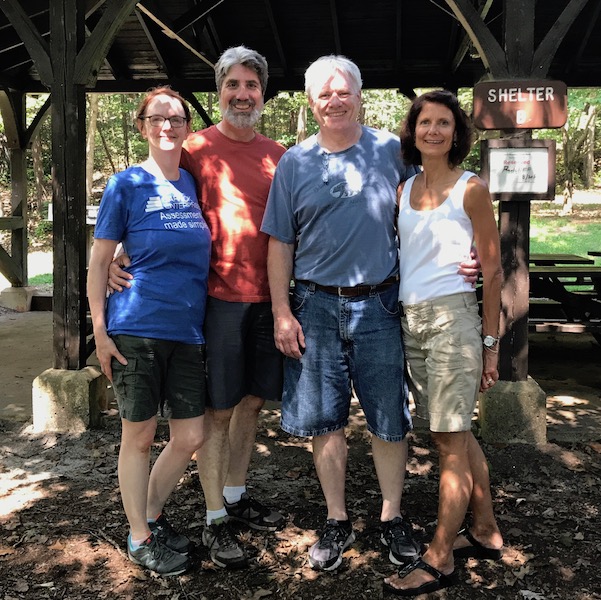 We made two visits to Columbus in November, one for a conference and family visit, and one for Rick's Aunt Ruby's 100th birthday. Rick's cousin, Sheri, came from Oregon which was a real treat. Being able to make the trip without a lot of trouble (or cost) is a real benefit to living here in Charlotte.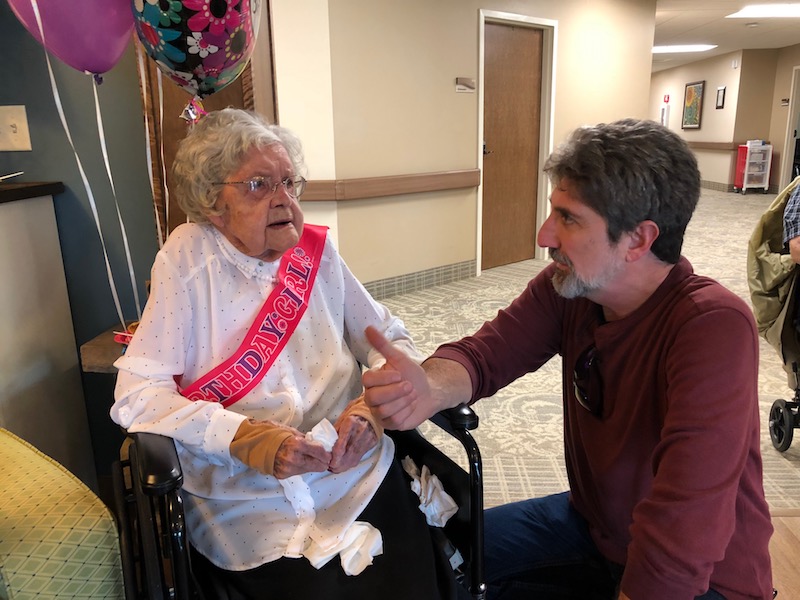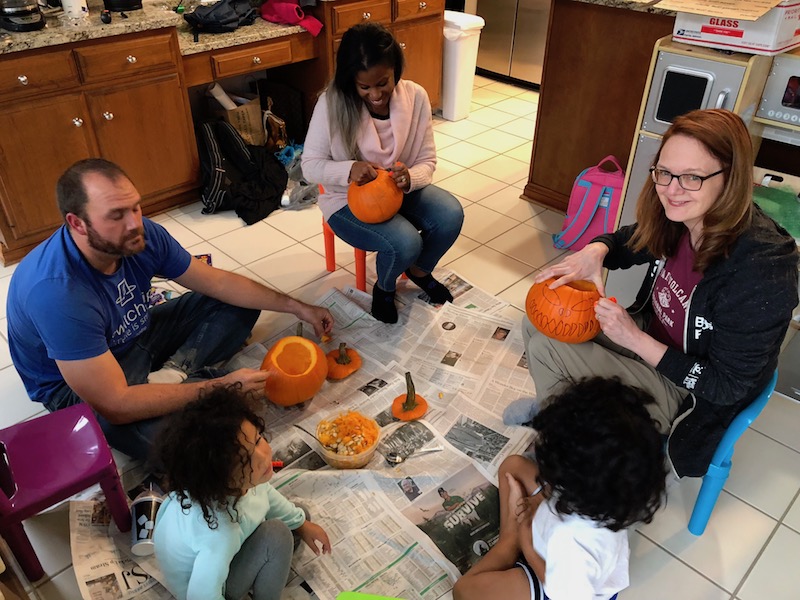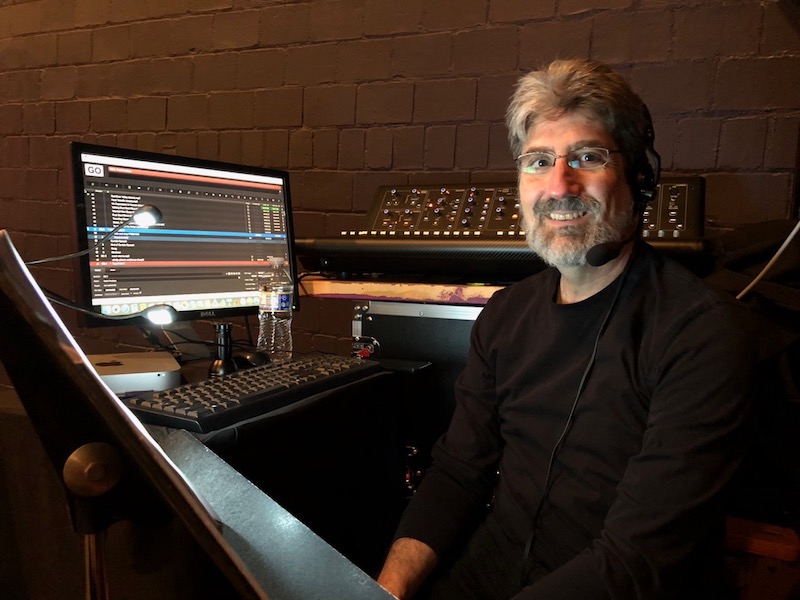 A long-time wish of Rick's has been to get back involved with community theater. He has been fortunate to join Theatre Charlotte and has already worked on three shows assisting with the light and sound boards. He really enjoys being in the theater and has had a wonderful time meeting cast and crew members.
We are learning about our new home city. We are enamored with how green the area is (okay, not right now but in a few months!) and how much the city has to offer.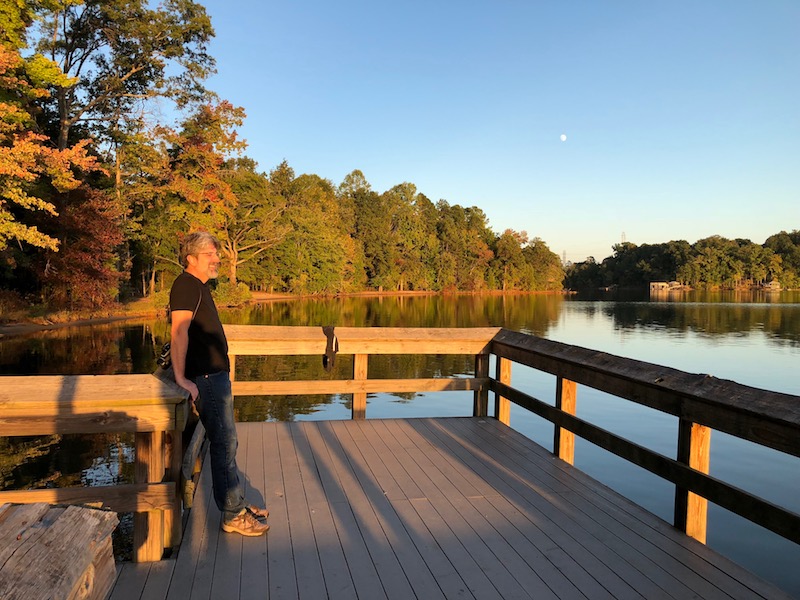 We've gone Uptown to an Australian Pink Floyd concert and to several parks, museums and libraries. We started watching Carolina Panthers games and we're getting to know our neighbors. We're also learning how to work full time together and at home. This is quite a change for Carolyn who has worked for universities for over 25 years. It's great to be able to take a nap with the kitties in the afternoon but the work still has to get done. We're figuring it out.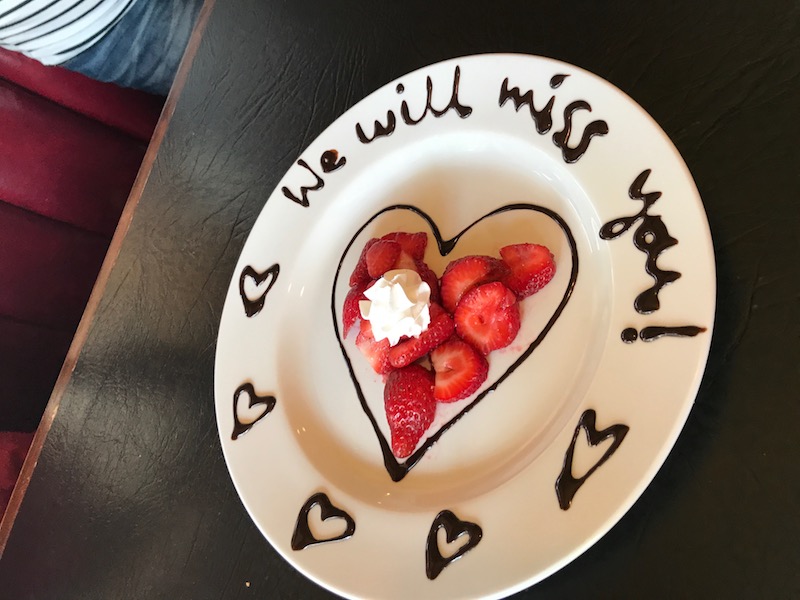 Still, we do miss our many good friends in SoCal. Our neighbor, Ken, and his friend, Joanne, have kept us informed about events there, including, unfortunately, the fires. Rick has been in touch with his adopted family from The Filling Station Cafe, including Melissa, Ashley, and others. Christy and James had their baby boy! We wish them all the best. We hope to be able to visit everyone next summer.
We're looking forward to having people visit us here. If your travels take you to or through the Charlotte area, please let us know! We'd love for you to stay with us and let us show you around town.
We wish you a very happy and healthy 2018!
Carolyn, Rick, Cassie, Leo, Remy, and Romy
P.S. We want to send a special shout-out to Rick's long-time friend, Gregg, who is recovering from a liver transplant at the Cleveland Clinic. Best wishes for a speedy recovery and very healthy 2018!