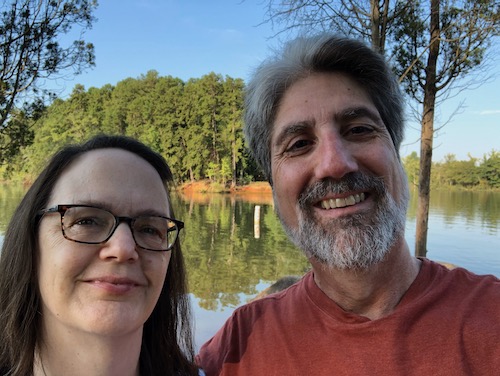 Greetings from Carolyn and Rick
It's September 2020 as I write this. It has been a very strange year. We definitely have missed visiting with family and friends. Hopefully 2021 will bring this situation to a close and we can begin travelling again.
I have decided that I will no longer participate in social media - specifically Facebook. While I believe the concept is interesting, it simply has not resulted in maintaining close connections with family and friends. In many ways it has damaged those connections.
At the end of October I will delete my Facebook account. Doing this will mean that I will no longer have a way to communicate with many of the people who have "friended" me over the years. I would like to stay connected to everyone so I've created a MailChimp account that I will use to send periodic update email messages. I know that many of you already get too much email but I can assure you that I will only be sending updates a few (probably two) times per year. Of course if you subscribe you can unsubscribe at any time. I will not take offense if you unsubscribe. I unsubscribe from lists with a vengeance. And of course we can always stay in touch by phone, text, or email!
So if you would like to know what's going on in the Radcliff-Wiggins household, complete the form below.
Stay healthy!